Introduction
The FreeHEP IO package extends the Java IO package with a number of input and output streams.
The FreeHEP IO package lives in org.freehep.util.io and is included in freehep-base.jar.
The FreeHEP IO streams are in use by the FreeHEP VectorGraphics package and the PostScript Viewer. Of course all these classes are usable elsewhere.
A special part of the streams are the "Tagged" Input- and OutputStreams which allow for tagged blocks to be read and written.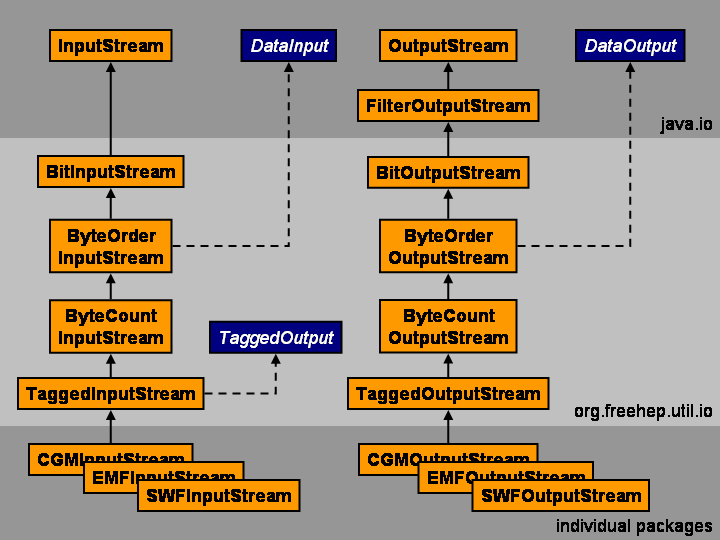 Below follows a description of the different streams available: